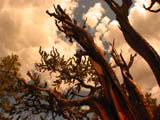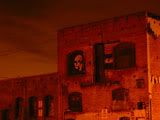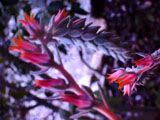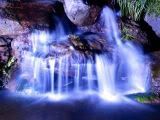 Like the pictures you see up top and in my gallery? Want to have your soul devoured by art in a relatively fun way? Well shoot me an e-mail.
Recent Entries
Insomnia nights - 2023-08-19
Taking out the trash - 2022-12-11
Lost at sea - 2022-09-03
Shadow of the man I used to be - 2022-06-28
Life is hell - 2022-05-26
<<Autobiography>> <<Cast List>> <<Photography>> <<Donations>>
Insomnia nights 2023-08-19 - 12:55 a.m.

For the last three days I have had trouble sleeping.

It's not for lack of trying. Or pain medication. Or easing my mind with every conceivable trick known.

My job at the old university ended. I was a political pawn the governor did not like. I was forced out by my whole department. I liked one dude there, the same dude who hired me, but everyone else I just never liked that much.

Starting a new job as an associate professor a few weeks from now. Much better university. At a much better school. With somewhat much better pay. My ex wife still tries to bum rush me for money, my kid only ever talks about video games during our bi-weekly chats, and I have lived in isolation to protect my immunocompromised wife for 1,255 days.

I feel like a living ghost. Albeit one that has trouble sleeping.

Guestbook
Written and photographic content, 2001-2070, Gemini Inc., All rights reserved. Disclaimer.